My Services
Let's find the right solution for you. Here you'll find a detailed rundown of my services to help you decide on the best choice for you. If you have any questions or aren't sure what to go for, then please get in touch and I'll be happy to help.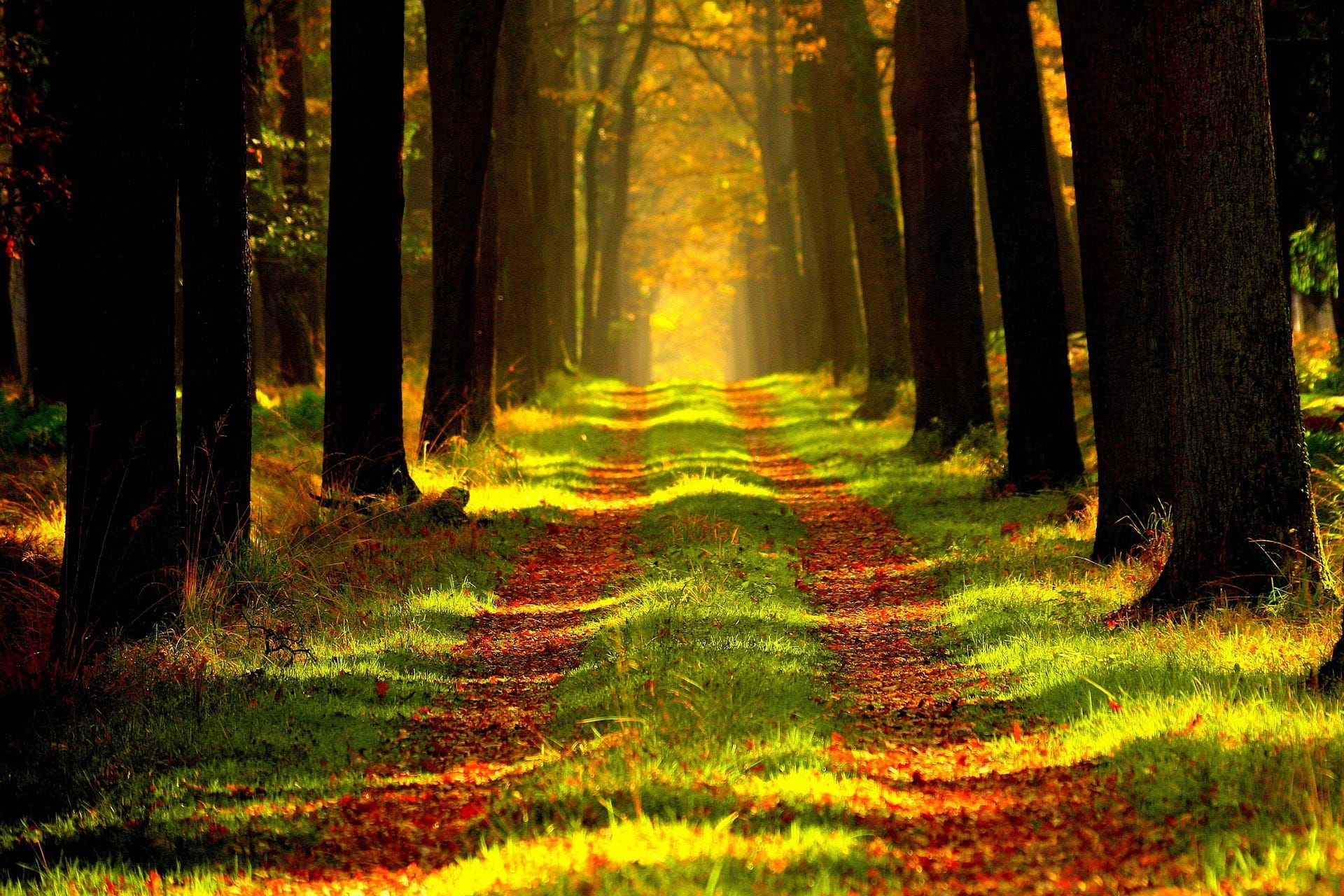 This is what I can do for YOU and YOUR horse
Qualified mobile Horse Riding Coach
Horse Riding lessons on your OWN horse
Natural Horsemanship, Dressage, Trail riding, Groundwork,
Flat work, Intro Jumping
Horse Riding lessons for all ages and skill levels
> NO School horse available at this stage SORRY
Horse Training and re-education
Horse Gentler
Equine Consultancy
Online Consultancy (Video chat or Email)
Therapeutic riding lessons
Injured Horse and Rider Rehab
Body Works: Acupressure treatments, Adjustments, Massage
Horse Float training
Clinics for Riders and their horses at Agistment Centers
Horse Safety School Presentations
Horse sales Agent
Horse Management
Healing with horses. Your personal journey starts here. Do you feel stuck?
Need some advice about a specific horse? Have you and your horse forgot how
to communicate? Wanna help your horse to perform in a happier manner around
you? Do you want to achieve a better relationship on a deeper level of
understanding each other? Need a facilitator to point you in the right direction?Start healing yourself and let the horses show us the rest.
Prices
Horse Riding lesson 1 hour $80
Horse Training Session 2 hours $160
Equine Consultancy 1 hour $80
Video Consultation 30 min $40
Horse Safety Presentation per child $5
Horse Sales Agent
for selling a horse 10% commission of Sales price
for helping to buy a horse $250
written report about horse $80

Please inquire about other package deals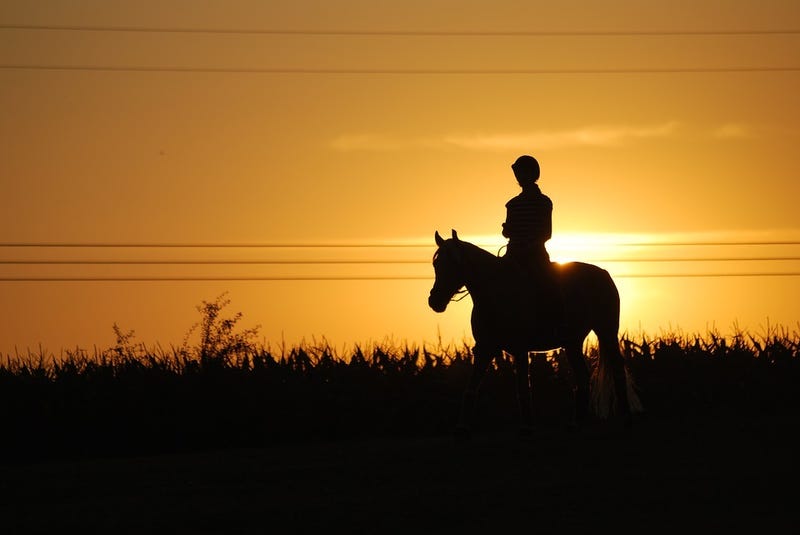 I offer Horse Riding lessons on your own horse at your own property.
I am available to travel to you and your horse. You will save on travel costs if you have a friend or two who would like lessons as well. I can also help you to start your young horse correctly, work with you and your horse for intensive re-education, float training and ground work.
I create a fun and safe learning environment with the opportunity for every client to learn and develop in their own pace. For Beginner riders I always recommend a few lunge lessons until a certain level of balance and coordination is achieved.
I teach all ages and skill levels. Recreational Riding.
Meet my horse TJ
TJ is a 15 year old Quarter Horse and he has a very sweet character. He is calm and placid. He is a real gentleman.

At this stage he is NOT available for Horse Riding lessons. Hopefully this will change in the near future.

We are located in Onkaparinga Hills/Adelaide South.

Check out my Facebook page for more pictures and stories.
Therapeutic Horse Riding lessons
Therapeutic riding lessons
I have taught many physical and intellectually disabled clients with
great results and overwhelming feedback
Do you suffer from
anxiety
depression
drug addiction
Do you have a condition like
Autism
Phobias
Asperger's
learning difficulties
mental health challenges
Horse riding can help
to build confidence for clients with low self esteem
help to ease nervous tension
working through traumatic experiences
increase muscle tone for clients with physical disabilities
to develop respect, responsibility, perseverance and loving
towards horses and humans
Teenagers to deal with personal challenges
So let your personal horse riding journey begin and contact me today.

I am NOT a NDIS listed provider yet. Eligible clients registered with the NDIS with a self managed plan can use unregistered Providers with ABN Numbers. I can invoice you so you will be able to claim it back from the NDIS. If this is of interest, contact me for more details.


Horses can heal YOU
Terms and Conditions
All riders must sign a waiver form before participating in any riding
You are riding on your own risk
All lessons must be paid in advance
Riders under 18 years old will need to provide consent from signed by a parent/guardian before riding
Weight limit is 90 kg
All riders must be over the age of 6 yo to ride
If you arrive late for your lesson I may be forced to reduce the duration of your lesson
All group lessons are conducted at the level of the least experienced rider
No uncontrolled riding is permitted
Weather Policy: Lessons will go ahead unless it is unsafe for both horse and rider.
No riding over 30 degree. No riding in windy conditions
When a cancellation is made with less than 24 hours notice, a 50% of lesson fee will incur
What to bring
Sturdy Footwear preferably ankle boots with a small heel (no sandals, thongs or runners)
Your own approved safety helmet
Long pants
Sunscreen
Insect repellent
Camera
water
Equine Consultancy
Every horse is different and has a unique character, conformation and sometimes health or behavioral issues. With the Equine Consultancy service I can help you to identify specific, individual imbalances regarding
health issues
behavioral problems / vices
handling problems
parasite management
evaluation of feeding program
horse well-being & welfare
Together we can find a solution and ensure a new step into a brighter future for you and your horse.
Horse Training
I am a Horse Gentler and I use classical training methods and natural techniques to give you and your horse confidence and a clear understanding.
I always had the philosophy that I want to empower my clients to learn the things that makes handling their horse easier in daily life situations. Horse are trained through co-operation not confrontation and confusion. Mutual trust, understanding the horses point of view and positive reinforcement are the keys to successful Horse training.
I can help you with
building confidence in your horse
groundwork
lunging correctly
bombproof your horse
float training
help to start your horse
Horse Sales Agent
When buying a horse it's always good to have a second opinion before you commit to that IDEAL horse.
But who can you ask? I can help you to identify your needs, what type of horse is suitable for you and your level of riding.
Finding the right horse can be a daunting and long process.
I can help you to find the right horse regarding
temperament
conformation
breed
movement
physical well being
level of training
overall potential
value for money
I offer professional pre-purchase assessments.
It is always advisable to have a VET-check before committing to a specific horse.


A written report can be provided for an additional charge of $80.
I charge $250 to help you to find a suitable horse.
I charge 10% of the Sales price, if you would like me to sell your horse on your behalf.
Video Consultations
Sometimes you just need some good advice regarding a specific horse related topic like
- you need to adjust your horses diet
- your horse has developed behavioral issues
- there is a hoof issue and you need ideas how to
deal with it
- your horse has a wound/skin issues/injury and you
are not sure how to treat it
> always call your Vet in an Emergency!
- you would like some training advice
- you hit a roadblock in your horses education and
need a plan to continue on

We can meet online with or without your horse
via Facebook Chat, Zoom, Skype or Email.
This service can help you
- when the weather is bad
- when you live further away outside my Service
Zone
- when you would like to chat to an experienced
Coach
- where it's not necessary to see you and your horse
in person
- when you don't want to spend lots of money
- during social distancing times in a Pandemic when
you have compromised health issues

It's easy, effective, convenient, cost effective and helps the environment.
I'm happy to help, get in touch today.


Clinics
I run clinics at the comfort of your own property / Agistment Centre or I can organize an indoor arena.
Minimum of 4 participants.
Maximum of 6 participants.
The events are professionally run and while you are with me you will get lots of opportunity to progress and learn.

I offer the following clinics
Confidence Building for Riders and their horses
Bombproof your horse
Intro to Natural Horsemanship
Lunging
Poles Training session
Foundation training for Youngsters

Good reasons why you should book into
these clinics / workshops
Looking to improve your riding with training from highly knowledgeable Coach
Bringing on a young horse
Re-training your horse
Building confidence, overcome fears whilst progressing and learning
Learning new techniques
Bonding a new combination of rider/horse
Intense time training with your horse
Meeting new people and have fun socializing
Horse Safety School Presentations
The Horse Safety School presentation is designed for Primary Schools Grade 2 to 5.
I have successfully run these presentations in local schools. The presentation takes about 1 hour.
Children showed great interest and engagement and loved to talk about horses. I have developed a Horse Safety School presentation addressing the following topics
Variety of Horse Riding Disciplines
Horse Safety Rules
What to wear
How to approach and act safely around horses
Benefits of Horse Riding
Interesting Horse Facts
Cost per child is $5. If you are a riding parent, a teacher or would like to provide an interesting topic for class, please contact me.
Youtube content can't be displayed with your current cookie settings. Select "Show Content", to view content and agree to the Youtube cookie settings. Get more info in the Youtube Privacy Policy. Opt-out here at any timecookie setting.
Show Content
Check out my Pinterest Boards
Adelaide Horsemanship Training collection

Adelaide Horsemanship Horse Info
Adelaide Horsemanship Horse Bodywork

Adelaide Horsemanship Horse Quotes
Subscribe to my You Tube Channel
Search for Adelaide Horsemanship
6 Tips for successful Horse Training
1. Foster a relationship between you and your horse that is based on trust and respect and learn from each other.
2. Horses are individuals and react differently to the same stimulus.
3. Work and create with your horse a stress-free, safe and trusting environment
4. Keep training interesting and don't overdo the exercises.
5. There is NO room for anger and frustration. Patience and reassurance is the key.
6. Use effective body language.
Stay COOL this summer
Hot weather tips for your horse to stay COOL
Provide SHADE > shelter / trees / sun sail
HOSE your horse DOWN. Get yourself a hose nozzle with mister. Take access water off the coat
Provide fresh, cool WATER
Don't exercise your horse, if it is over 33 degrees > ride in the early morning hours or later in the afternoon
AVOID SUNBURN > apply zinc or sunscreen 50+ on pink noses. Sunburned noses can cause cancer
Offer ICY TREATS > freeze water in old ice cream tub with large carrot/apple pieces and dollop of molasses as a lick block. It's best to give in a bucket to avoid dirt getting into your horses belly
Pay extra attention to sick and older horses
Use insect repellent
STAY COOL AND ENJOY SUMMER
A horse wants a leader more than a friend
Training session tips
Make sure your horse had an adequate turnout before your training session
Before you start your session groom your horse to establish a connection
Start with a couple of exercises that your horse knows well already. When the horse is mentally and physically tuned in to you, introduce a new lesson/question/move
During the lesson, allow time for rest breaks and review periods
End on a good note, with something the horse does well and enjoys
Finish with a cool-down before you put the horse away
Give your horse a treat